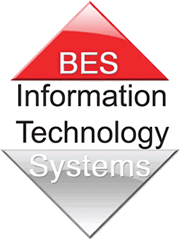 Alexa Bowen is co-founder and CEO of BES Information Technology Systems, one of the largest IT resellers in Queensland. She and her husband Ray Bowen started the company 21 years ago with a retail arm, The Business Equipment Shop, in Albert Street, Brisbane. BES' head office in Springwood now also services corporate, government and education markets.
Alexa Bowen started working with a ProfiTune Business Improvement Specialist in September 2003.
"As the owner of a company that has revenues of over $14 million you can feel rather isolated", said Alexa. "To have an independent person come in and do analysis is very comforting and helps identify and keep at the fore issues that you may have put on the back burner yourself because you are so busy running your business.
Our profits were really very good and we were pleased with our achievements to date, but we didn't want to rest on our laurels", she said. "What was pointed out to me through the ProfiTune business analysis was that we were in a position to double our profits in a short period of time. Extra profits and cash in the business give enormous flexibility and support for future growth."
Alexa chose to have coaching for herself and her senior management team, and quickly saw major improvements in the business.
"We felt we were ready to take that next quantum leap to become a $20million company. In order to do that we need to identify the path and have the staff focused on and committed to achieving the goals ahead. That's where the coaching came in.
I've gained a great deal from being coached, even just to be able to have a sounding board, and the management team is now very enthusiastic and focused. They've benefited from having the external view on the company.
Bringing someone from the outside and expending effort on the professional development of the management team has helped me to keep the team focused and on the same wavelength. I think that too many times small business people are loath to put dollars into professional development and I was one of those people. The results we are getting now have changed my mind.
To have a trained professional coach monitoring and working with you is incredibly advantageous, because otherwise you can get too busy and put things on the backburner. When you have someone working with you on weekly basis you have issues coming forward and can identify and act on ideas and opportunities to build profit in your business, which is what it's really all about."