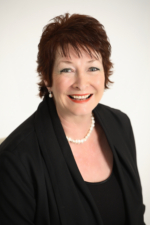 Meet Judi, ProfiTune's General Manager. Judi has 32 years experience as an employee and employer, from sales assistant to Chief Financial Officer, Director and General Manager of some of Australia's leading SMEs which has provided her with a wealth of experience from which her clients regularly draw, and against which our presentation material is regularly tested.
Judi also provides us with a more holistic approach to most issues, for she has a strong interest and background in meditation, healing, as well as counselling, mentoring, advising and coaching others to personal and business success.
Judi has worked across industries as diverse as the motor trade, health, horticulture, transport, food wholesaling, wool broking, software development and IT and, currently, business improvement, coaching and publishing.
She is a former partner in a large regional wholesale and retail nursery and was, until moving to Queensland, a working Director of a large regional NSW Information Technology firm. Judi's experience complements and rounds out that of her partner Peter Rowe, and adds considerable depth to her ability to understand her coaching Client's issues – and to design solutions to those.
Judi's qualifications include an Associate Diploma in Accounting, a Graduate Diploma in Marketing for SME's, a Certificate in Horticulture, a Teacher's Certificate in Ballet, and Diplomas in Remedial Massage, Reiki and Kinesiology. She is also an Accredited Business Improvement Specialist™ ; a Master Practitioner of Neuro-Linguistic Programming (NLP), Master Coach NLP and Master of Neurological Repatterning.
Judi has designed and presented training courses for the managers and staff of SME's on a range of software and operating systems, and has consulted to many SME's and national firms on management, staffing and accounting issues.
Judi has also mentored "emerging" women in business and women preparing to re-enter the workforce, was a foundation member of the Women Out West network in regional NSW, is a current Committee member of Business Women Inc and a Mentor with the QLD Government Mentoring for Growth program.
Judi presents in a vibrant and entertaining style on a range of topics and has been said to 'own the stage'.