Peter Rowe Press Release – SPP (1)
"There is strong empirical evidence that the vast majority of enterprises, when measured in terms of their effective use of people, work at 20% efficiency – or worse!" author Peter Rowe on Solving the People Puzzle.

Meeting Customer Service Expectations
This article answers the challenges faced by "technicians fixing things for people" and outlines a proven process for those in a wide range of service industries to positively manage and develop their relationship with their Customers. It was originally contributed to the prestigious Bosch Future Workshop magazine for circulation to their Service Dealer Network, and beyond into the broader vehicle service industry.
GCBulletin_14Sep09

Gold Coast Bulletin 14 Sep 2009 – Diploma Gives Stamp of Credibility to Business Coaching
A 10-YEAR campaign for better business coaching standards has culminated in the establishment of Australia's first nationally recognised qualification for business coaches.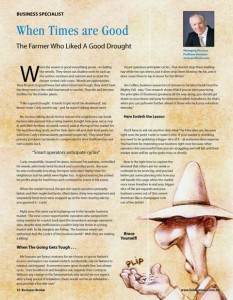 Business Broker Magazine Aug 2009
Is there a right time for Buying or Selling your business?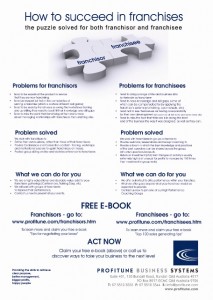 Brisbane Business News July 2009
Franchising?  Whether you're a franchisor or a franchisee, there's help available.